Indigeous Handicraft And Market
---
ShiDong aera of Taijiang county is famous for its handicraft,especial the embroidery and silver. Many companies come from GuiZhou province or other cities such as BeiJing order handicraft in the aera. Since the handicraft can increasing earning,many women,including students and old women live there doing embroidery in their spare time.The market is helpful to protect the indigeous handicraft.
---
Dyeing It is a tranditional way to dye cloth.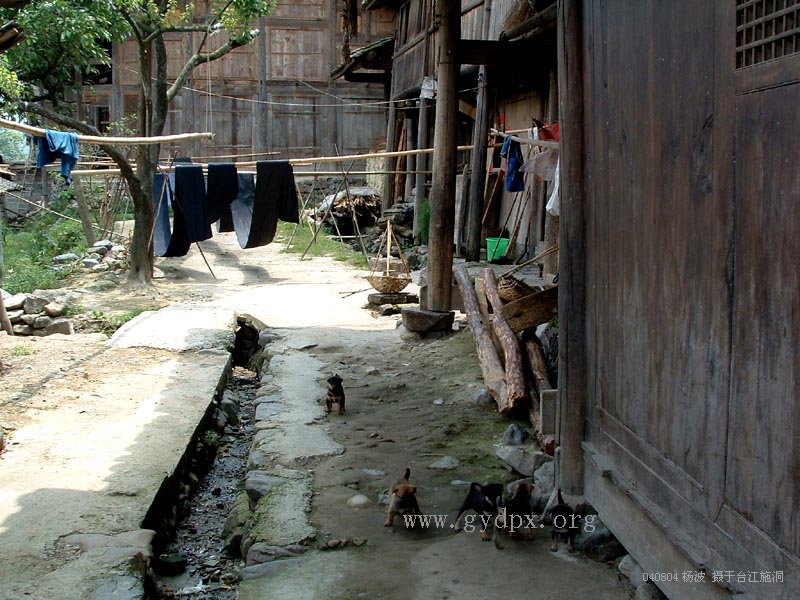 taij60 This is a family workshop, Besides agriculture labour,dyeing is the main job for the women of the family. The cloth which have been dyed will be sold in market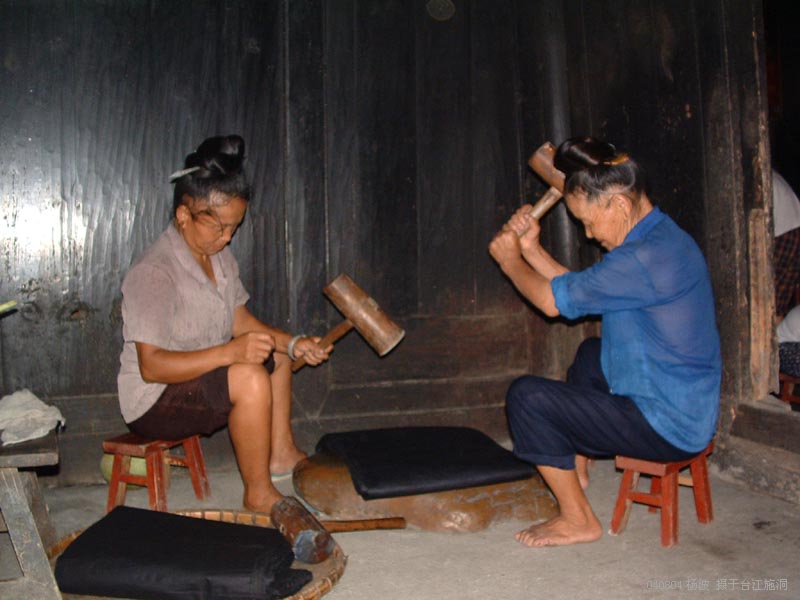 taij61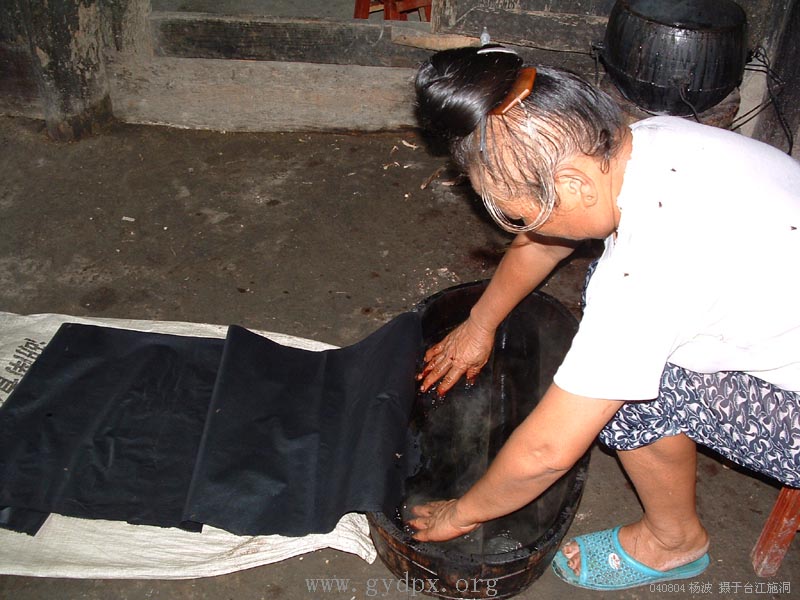 taij62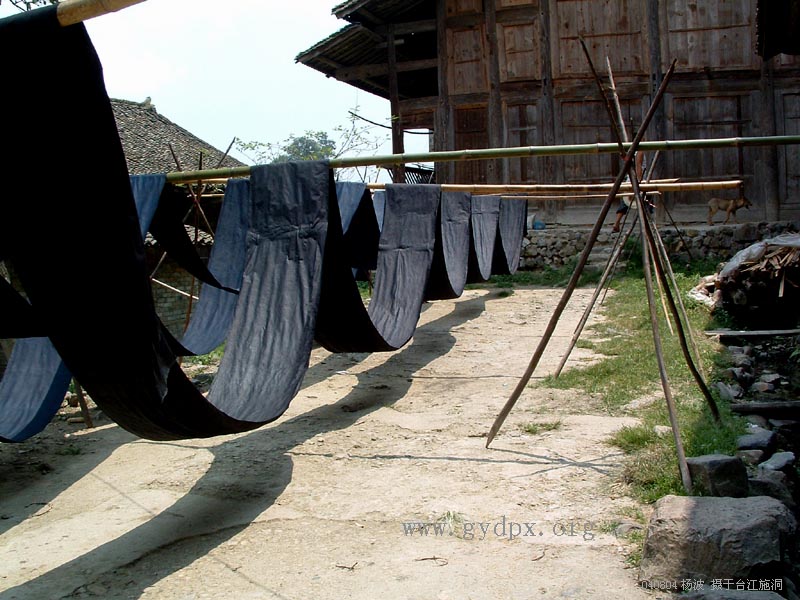 taij63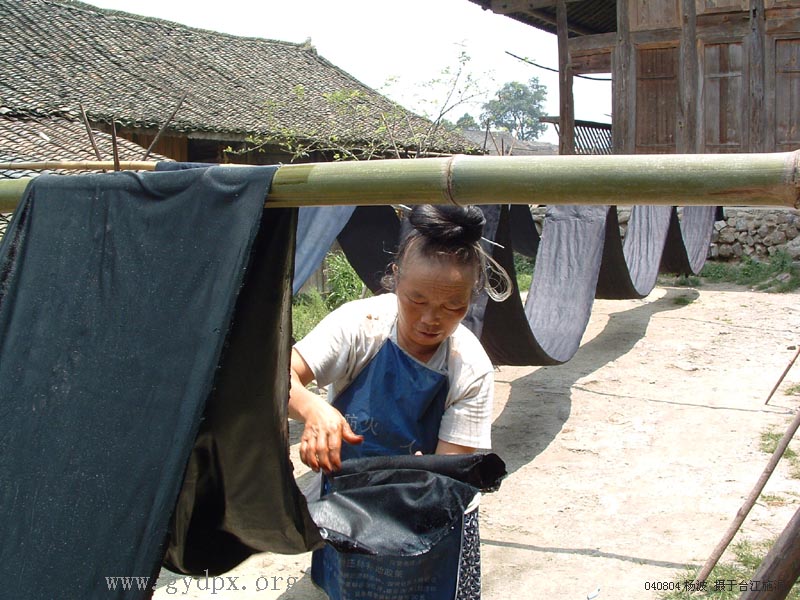 taij68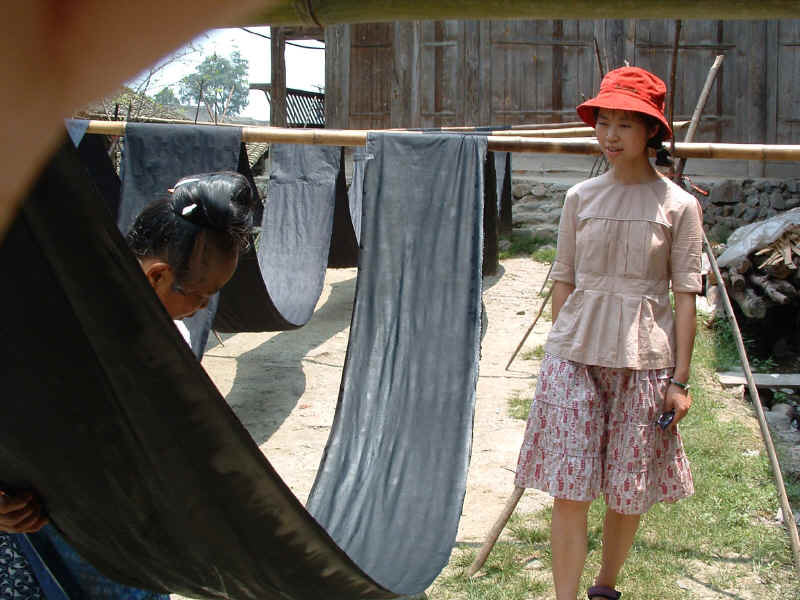 tj01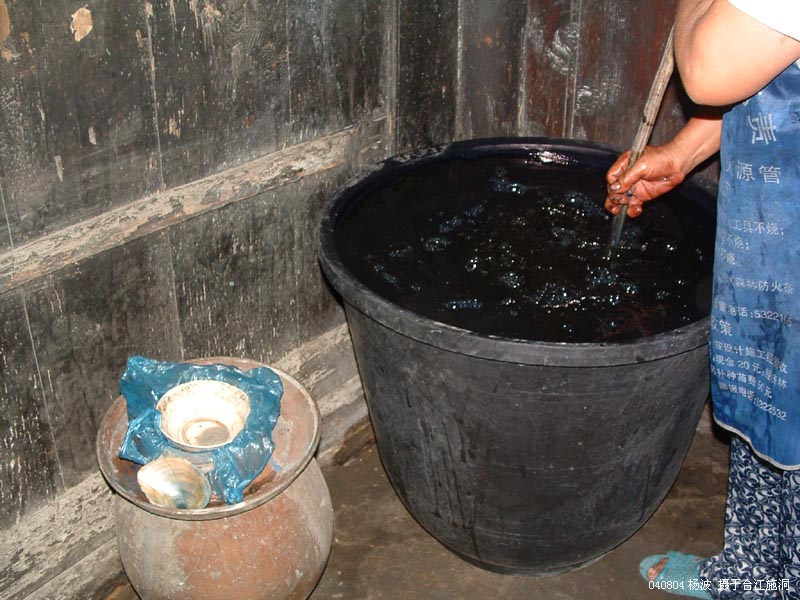 taij65 The material for dyeing is come from a root of a kind of tree. It's difficult to find because it is decresing day by day.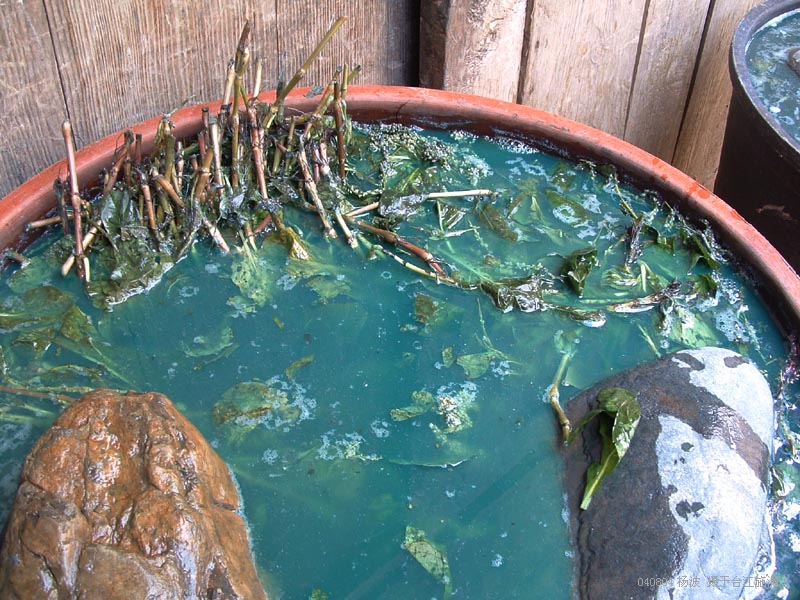 taij66 The plant for dyeing is called DianLan. A Japaness people had ever stolen it but was found at last.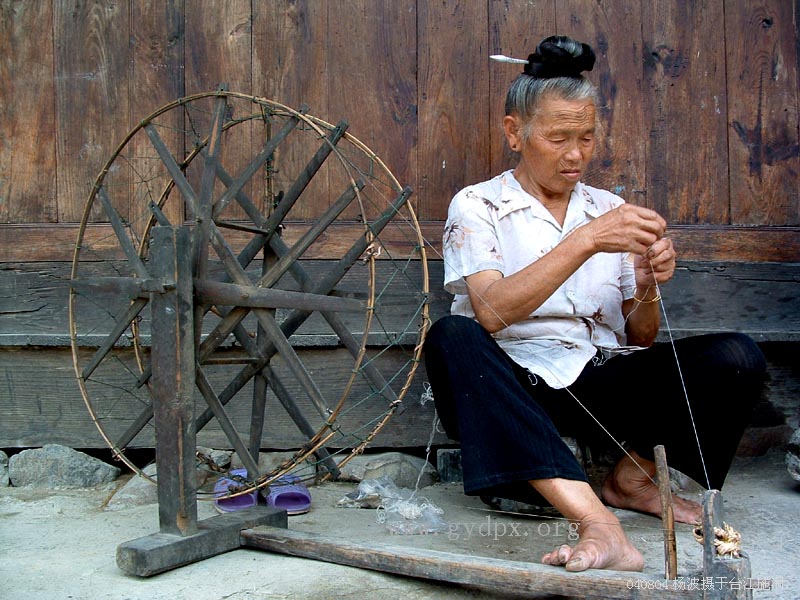 taij75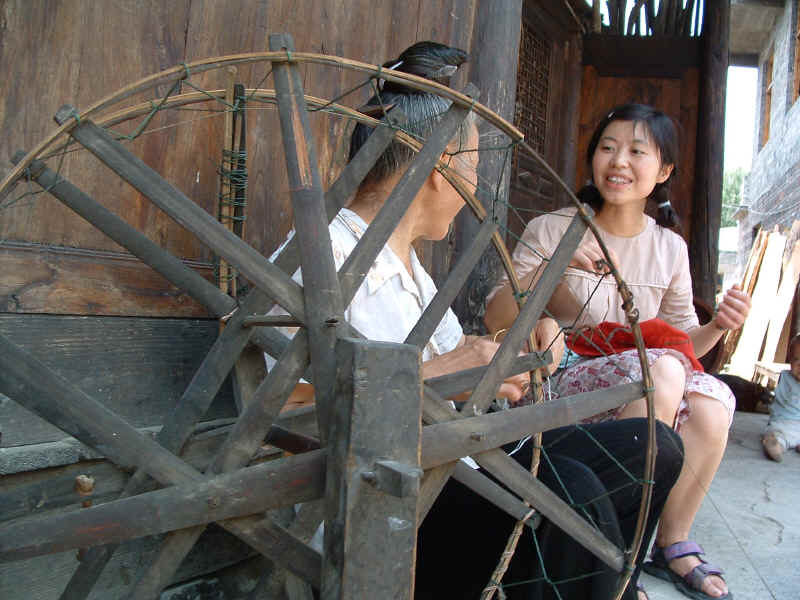 tj02
---
Embrodiery Women doing embrodiery in their spare time. It is a main income for them.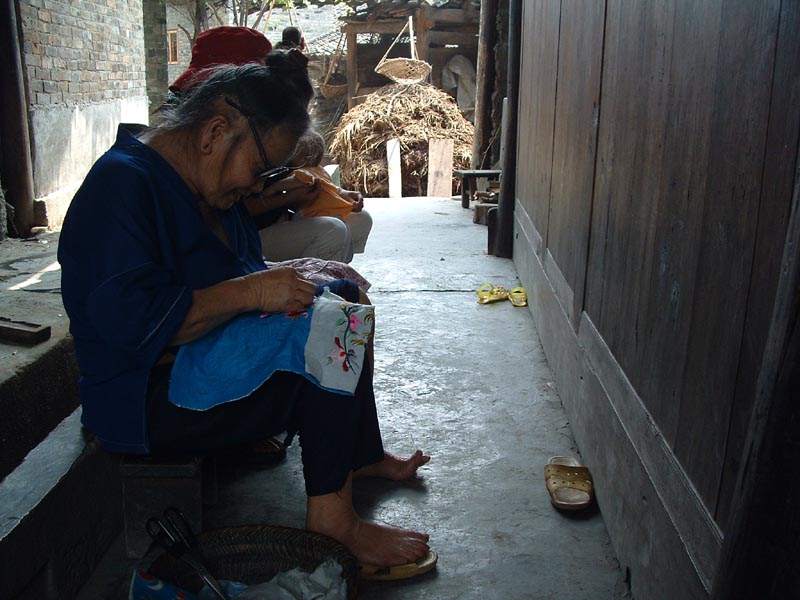 taij72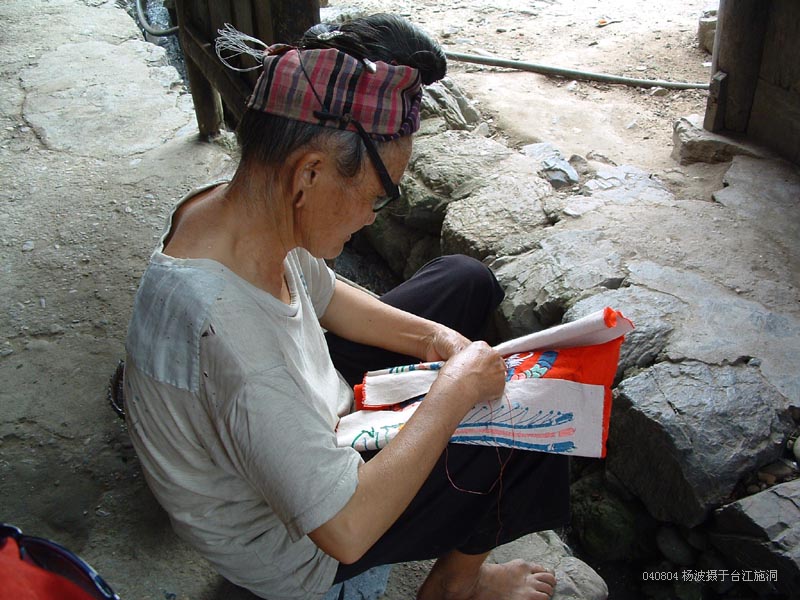 taij73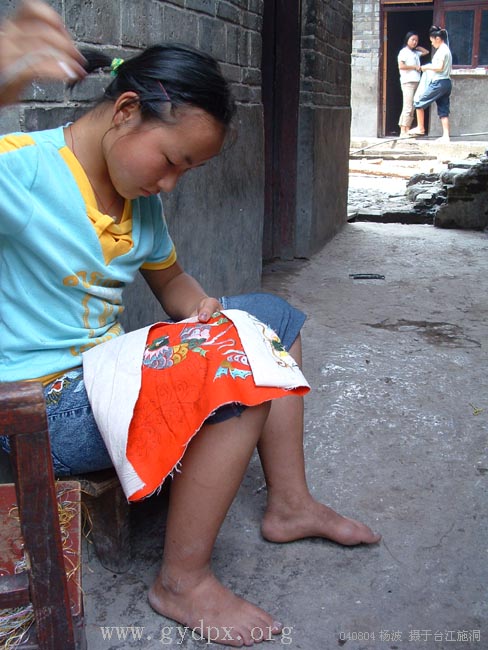 taij71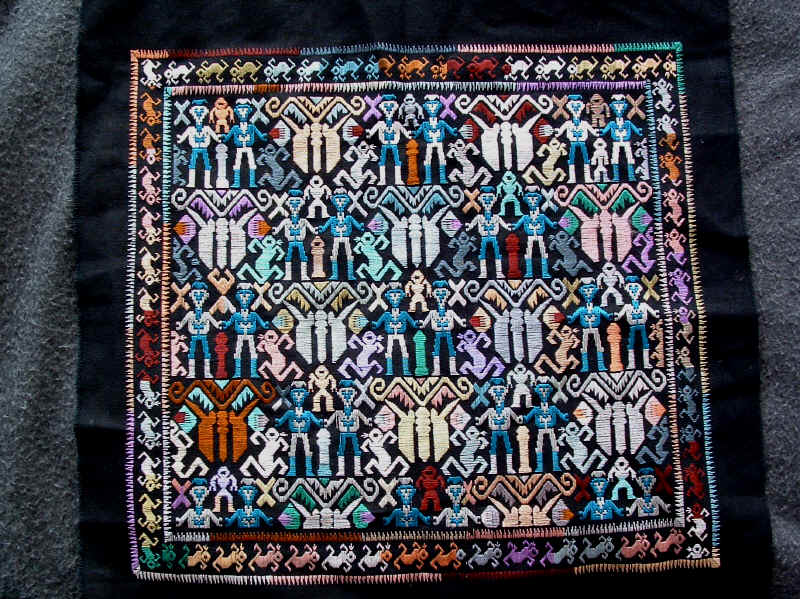 taij67 The Miao people tranlate their history by drawing.Not only is it a embrodiery, but also it is a story.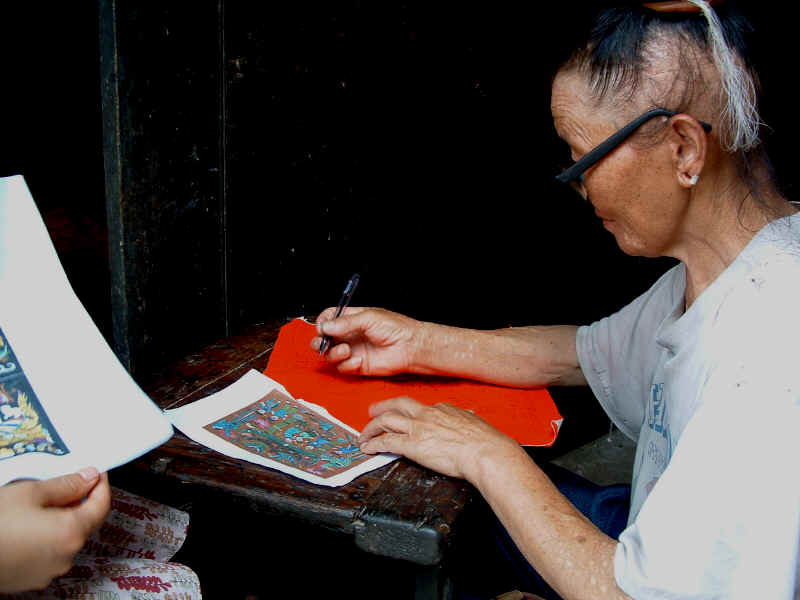 taij78 The old wemom is drawing for embrodiery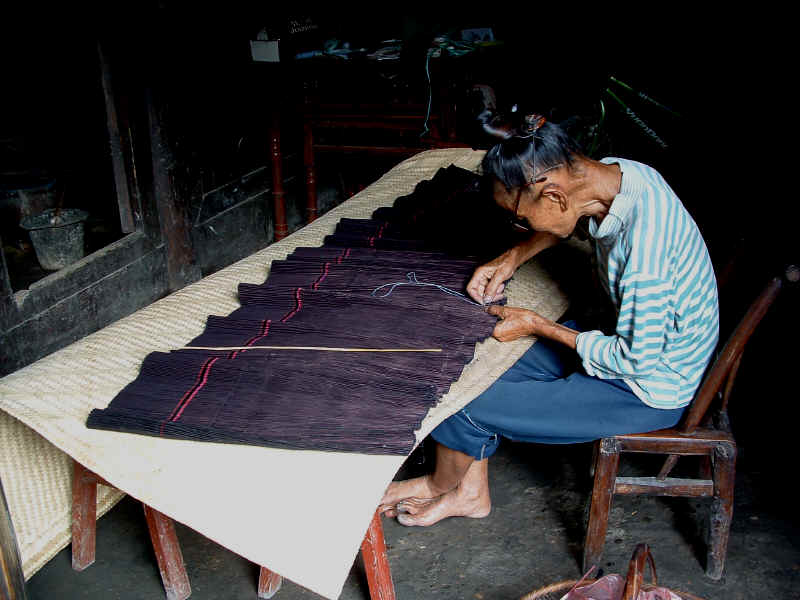 taij79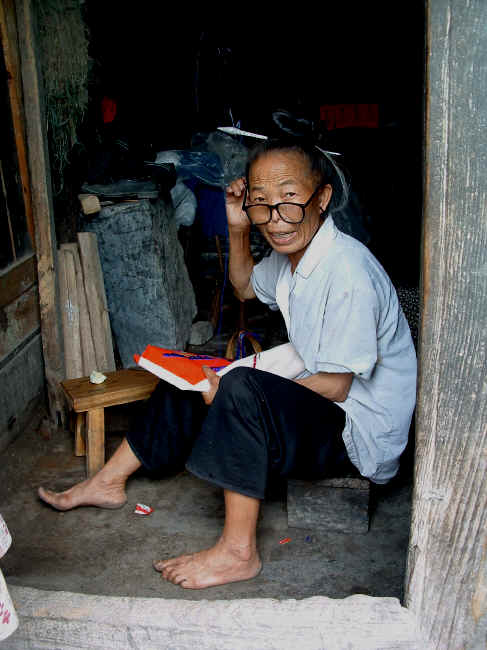 taij80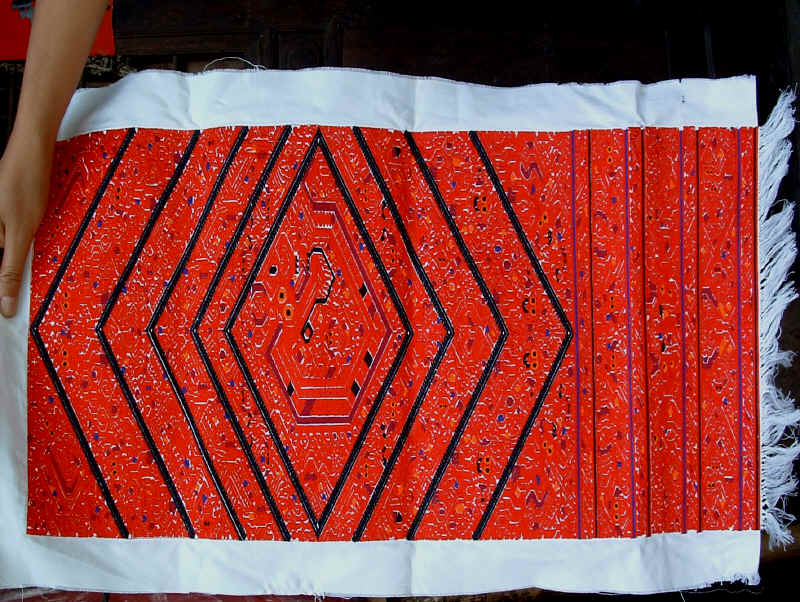 taij83 It's made by computer but not hand. It's expensive and most people can't pay for it.They buy it for themselves.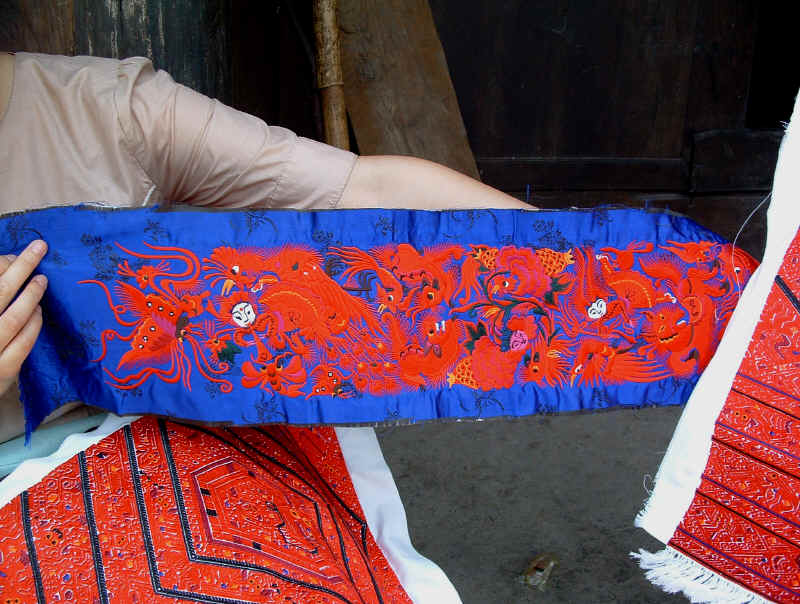 taij84
---
Silver making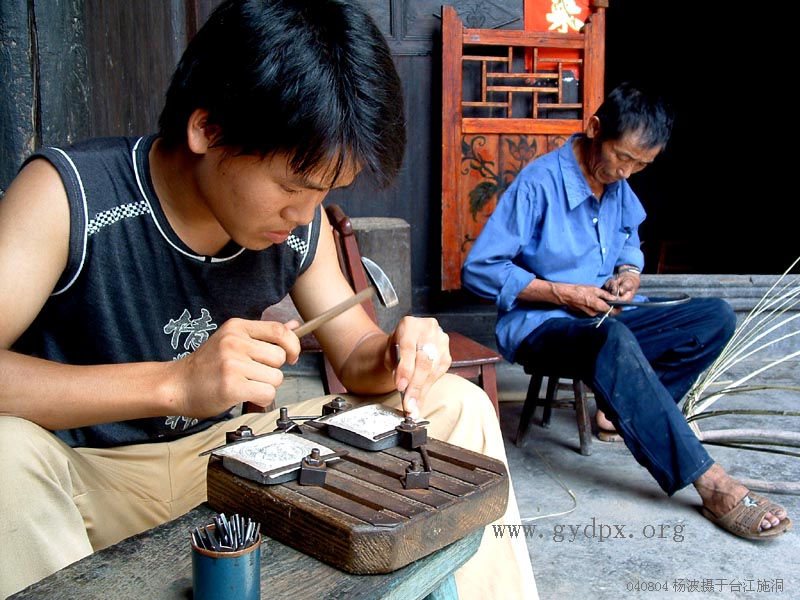 taij76 A young silversmith whose handicraft are ordered by a company
taij74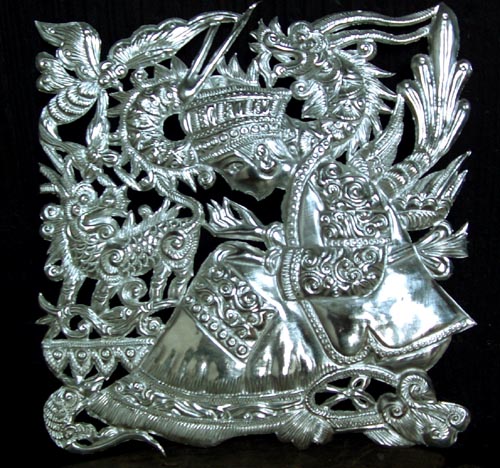 taij77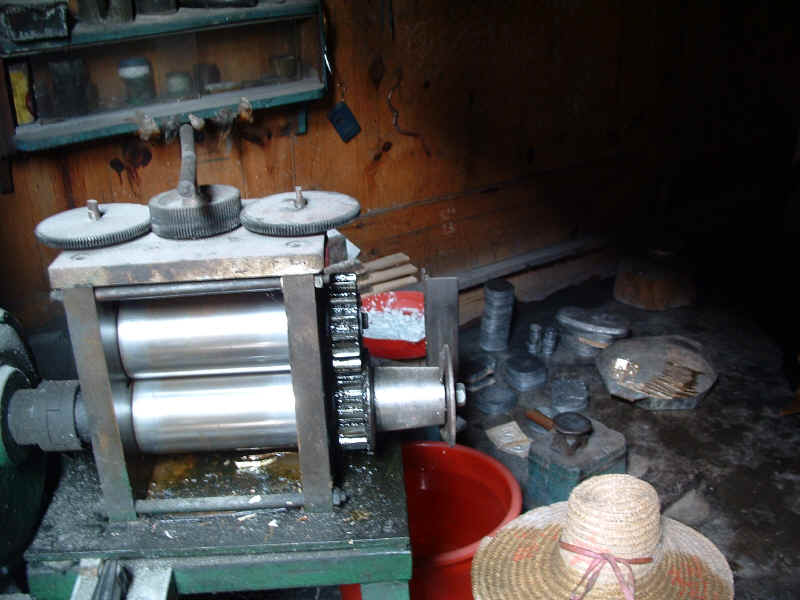 taij81 ¼Ó¹¤»úе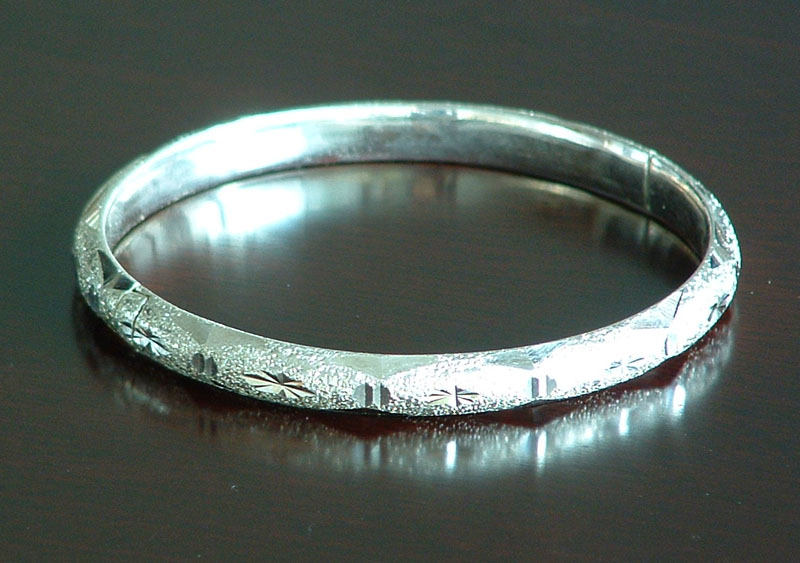 taij82
---
´ÌÐå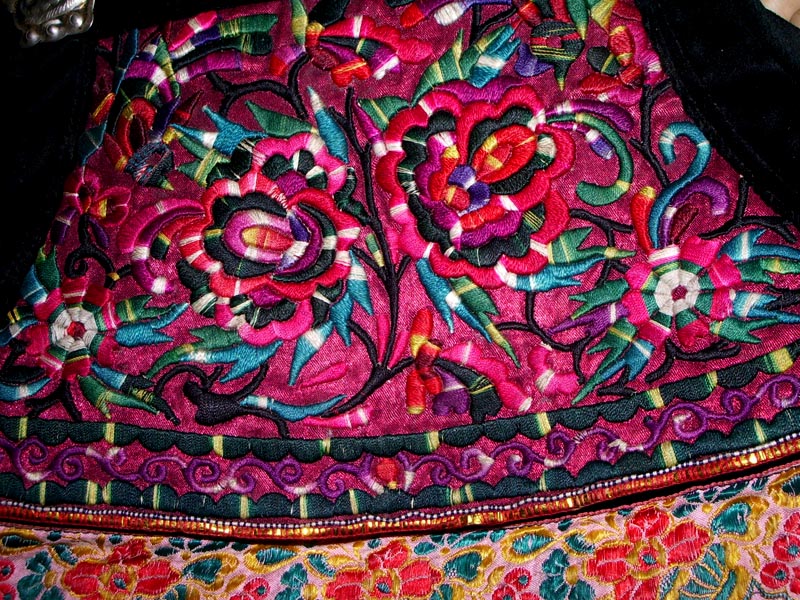 cx0301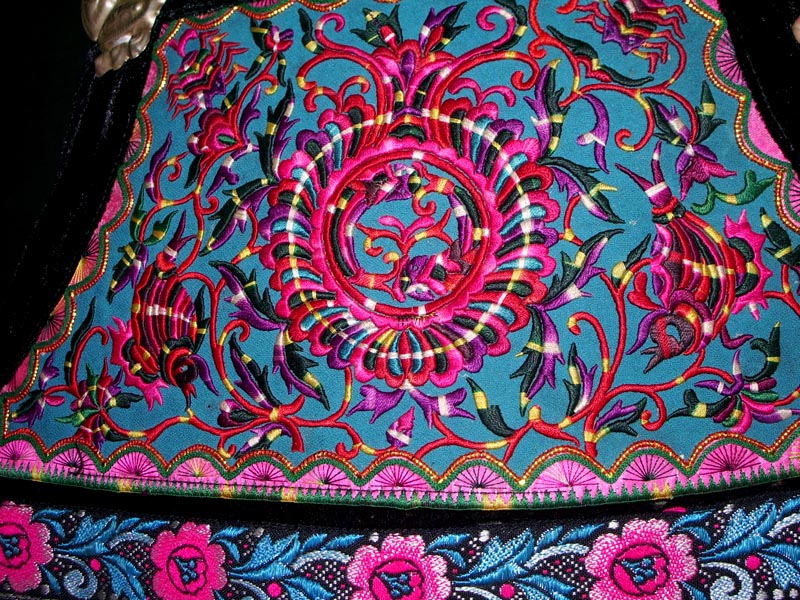 cx0302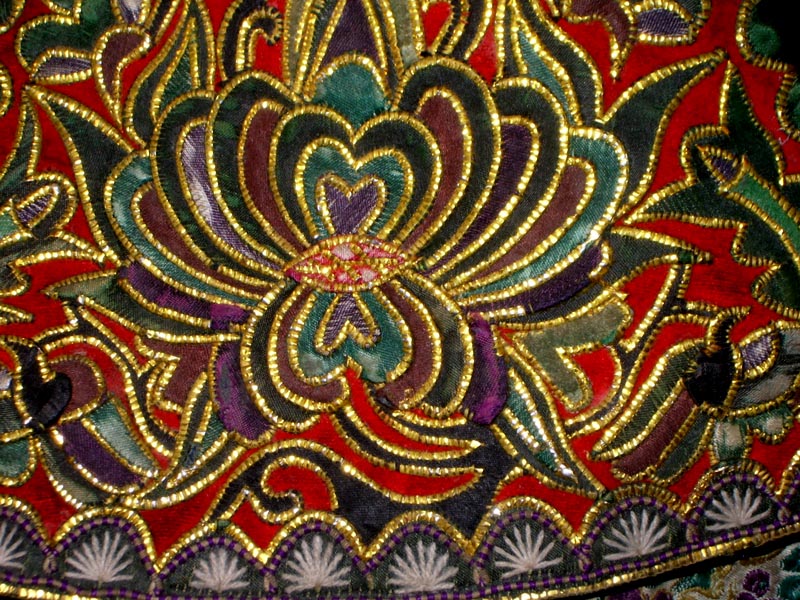 cx0303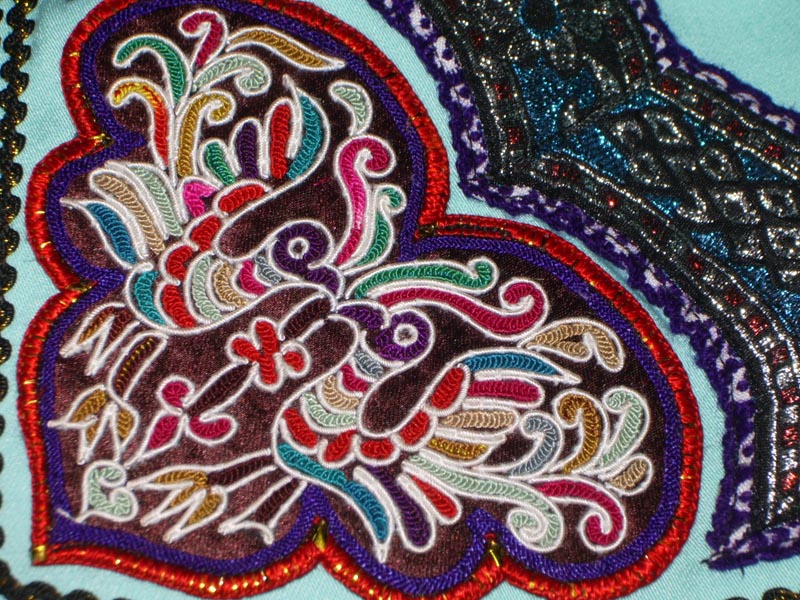 cx0304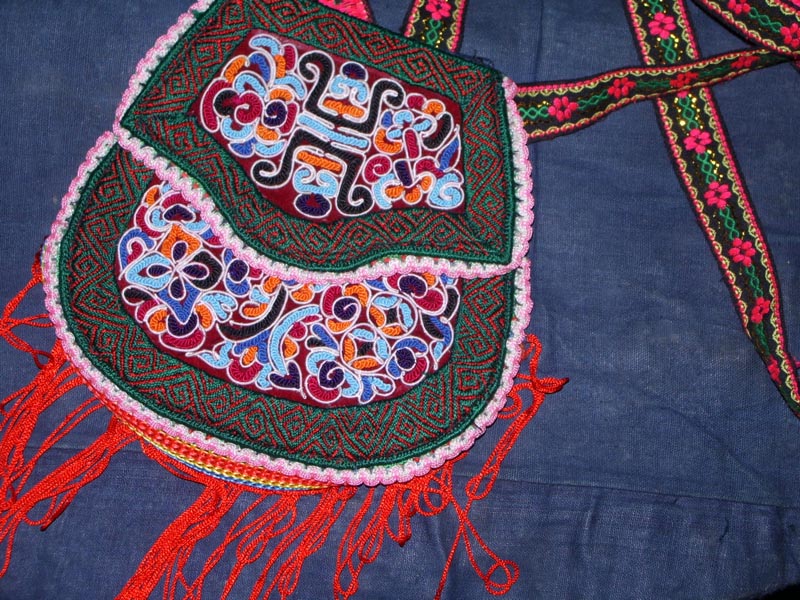 cx0305
---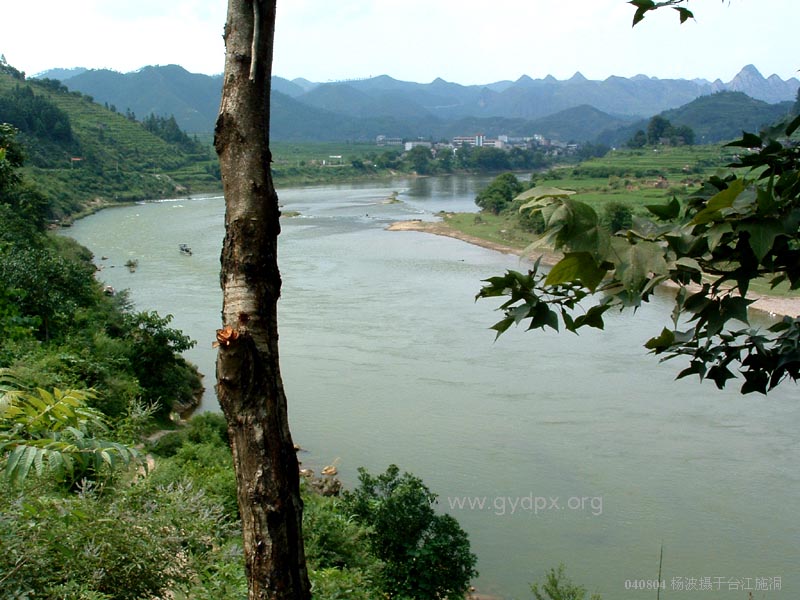 taij43 ShiDong TaiJiang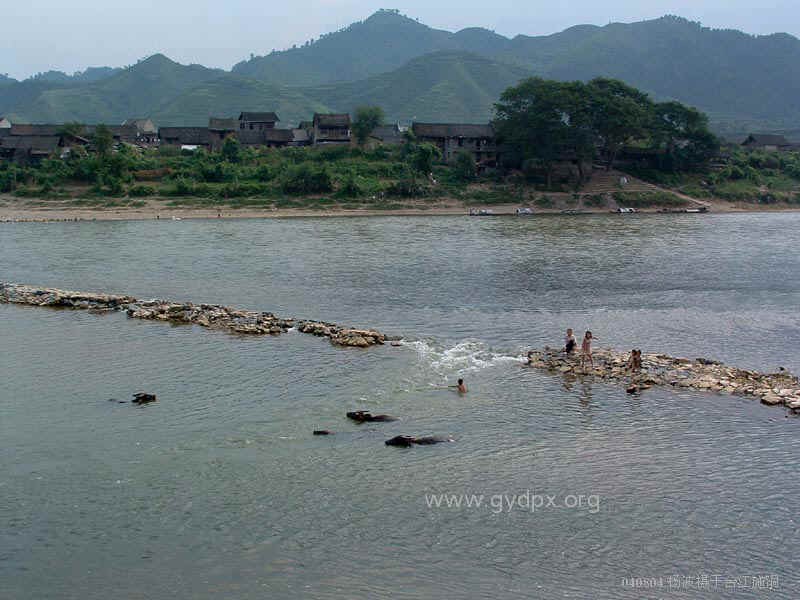 taij41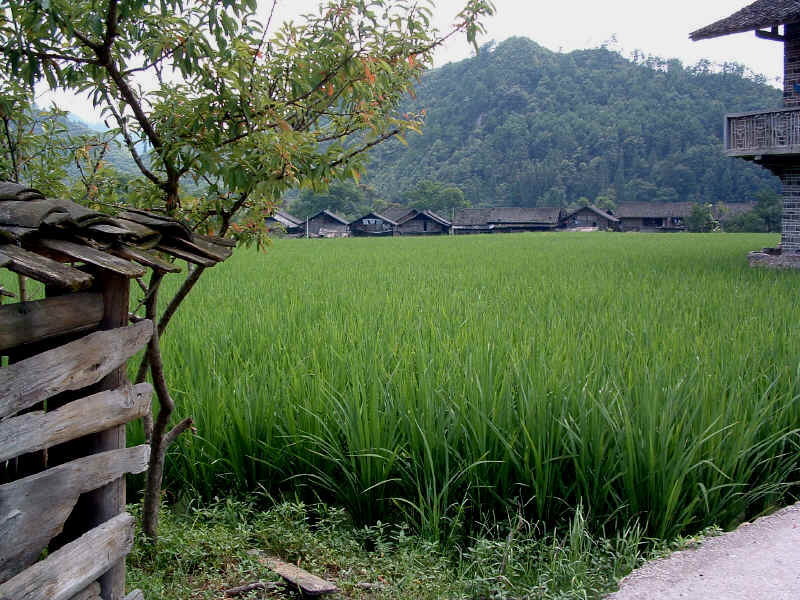 taij51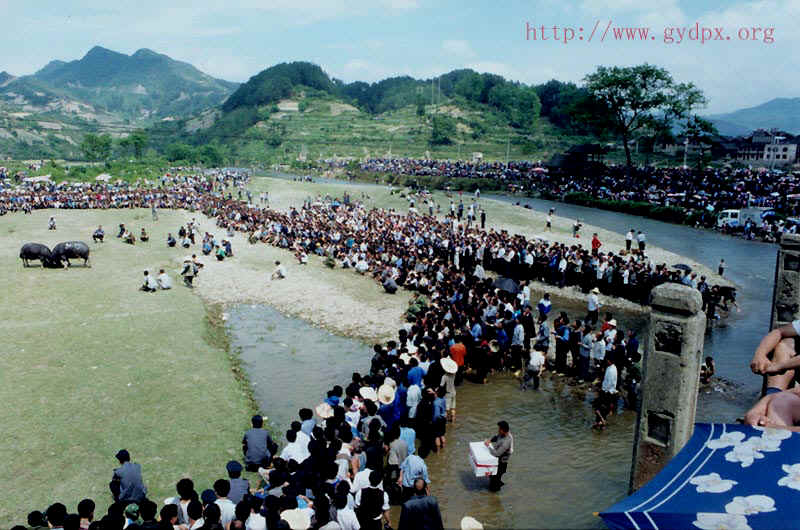 taij08